PAINT &
COATINGS INDUSTRY
• Brazil is one of the world's top-five paint markets.

• Paints and coatings designed for all applications are produced with cutting-edge technology and a degree of technical skill comparable to that of the world's most advanced producing countries.

• There are hundreds of large, medium-sized and small manufacturers spread all over the country. The top-ten manufacturers account for 75 percent of all sales.

• The world's leading suppliers of raw materials and inputs to the coatings industry have a presence in Brazil, either directly or through sales representatives, competing with domestic businesses, many of which have proprietary high technology.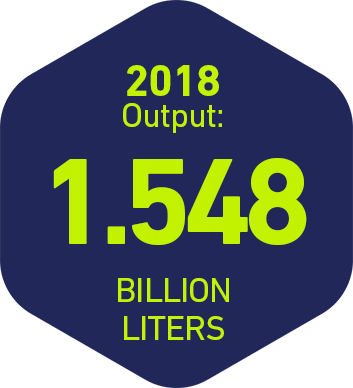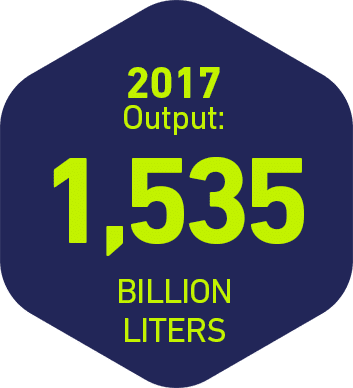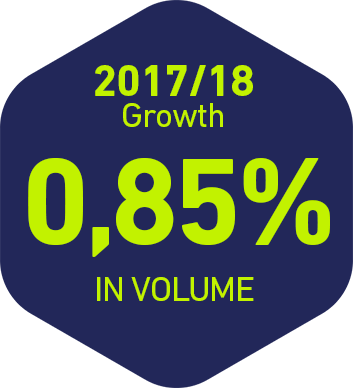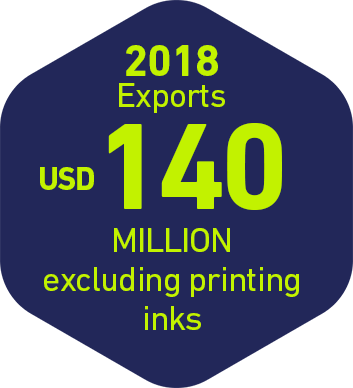 Industry breakdown by segment:
Automotive coatings (OEM):
2.5%of output
Automotive coatings (Refinish):
4.1%of output
Coatings for general industrial purposes (home appliances, furniture, auto parts,
shipbuilding, aircraft, protective coatings, etc.):
10.7%of output
Decorative paints account for around:
82.7%of output
OUTPUT
2018
TOTAL 1.548
BILLION LITERS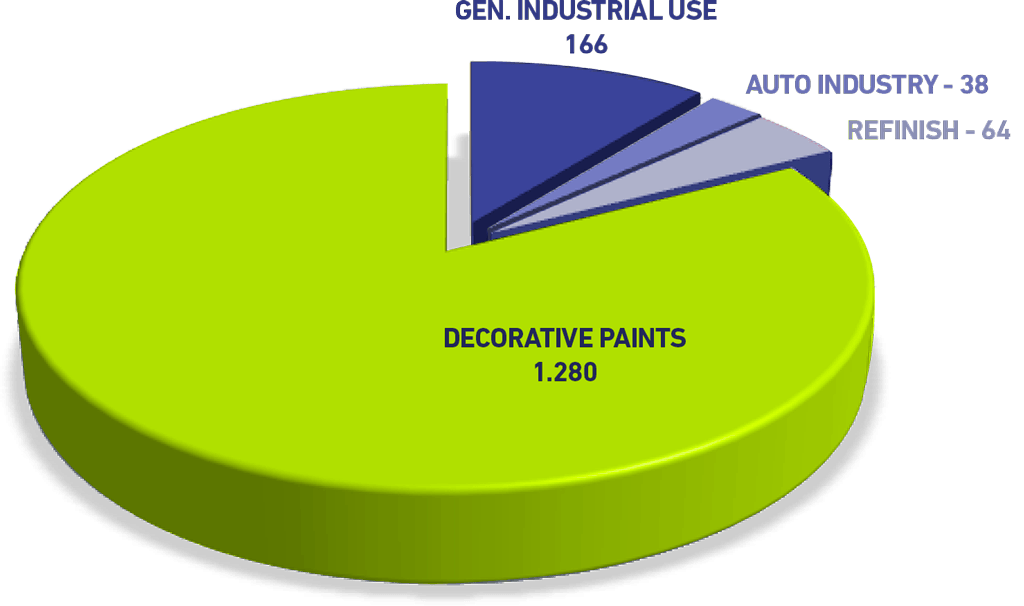 Paint Output
Billion liters - Brazil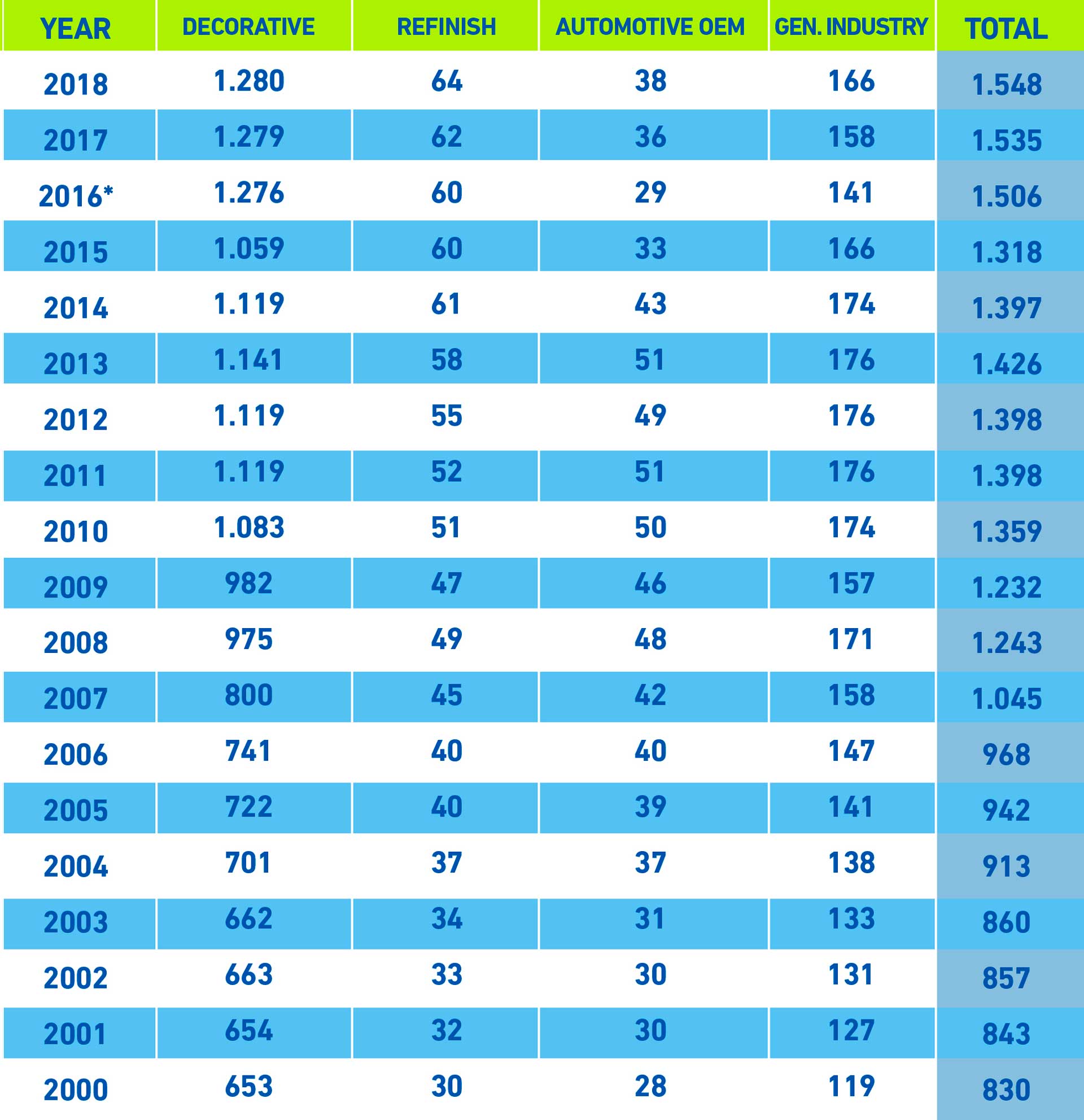 *2017 saw a thorough review of the 2016 figures for decorative coatings based on improvements in the studied sample and additional information. The difference in volume between 2016 and the previous years does not mean there was growth in sales.
A similar review had been conducted in 2009 concerning 2008 figures.
MEMBERS