COATINGS TECHNOLOGY COURSE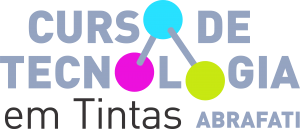 The course aims to provide training and refresh key sets of
knowledge for management and technical staff in the
coatings supply chain.

It comprises up-to-date, broad and in-depth contents that suit the needs and reality of the Brazilian market. With a course load of 60 hours in theoretical classes and 40 hours of hands-on lessons provided by experts boasting extensive experience in the industry, it covers raw materials, processes, products and paint applications.

Course period: May 6 through June 27, 2019
Theoretic class hours: 7 p.m. to 10:30 p.m.
Hands-on class hours: 8 a.m. to 4 p.m.
Event Venue: ABIMAQ – Av. Jabaquara No. 2925, Mirandópolis, São Paulo, São Paulo
COATINGS TECHNOLOGY BEAR
PRELIMINARY PROGRAM
32nd Edition from May 06 to June 27
Lesson No.
Date
Time
Place 
Subject
1
05/06/19
(Mon) 
7 p.m. to 10:30 p.m.
ABIMAQ
Inaugural Class
2
05/07/19
(Tue) 
7 p.m. to 10:30 p.m.
ABIMAQ
Paints: Technical characteristics

Polymerization: Theoretical considerations
3
05/08/19
(Wed)
7 p.m. to 10:30 p.m.
ABIMAQ
Polymerization by: Condensation, addition and emulsion
- Vinyl and acrylic emulsions
4
05/09/19
(Thu)
7 p.m. to 10:30 p.m.
ABIMAQ
Resins: Glyceric oils, alkyd, polyester, polyurethane and acrylic
Hands on 1
05/11/19(Sat)
8 a.m. to 4 p.m.
ATA TENSOATIVOS
DISTRICT OF MANDAQUI, SÃO PAULO
 Polymerization: Emulsion
5
05/14/19
(Tue) 
7 p.m. to 10:30 p.m.
ABIMAQ
Resins: Epoxy, amine and phenolic
6
05/15/19
(Wed) 
7 p.m. to 10:30 p.m.
ABIMAQ
Organic/effect pigments
7
05/16/19
(Thu)
7 p.m. to 10:30 p.m.
ABIMAQ
Inorganic pigments
Hands on 2
05/18 (Sat)
8 a.m. to 4 p.m.
SENAI MARIO AMATO
São Bernardo do Campo
Paints - Film formation - drying and curing 
8
05/20/19
(Mon) 
7 p.m. to 10:30 p.m.
ABIMAQ
Colorimetry
9
05/21/19
(Tue) 
7 p.m. to 10:30 p.m.
ABIMAQ
Additives for waterborne and synthetic systems
10
05/22/19
(Wed) 
7 p.m. to 10:30 p.m.
ABIMAQ
Solvents
11
05/23/19
(Thu)
7 p.m. to 10:30 p.m.
ABIMAQ
Coalescing agents
12
05/27/19
(Mon)
7 p.m. to 10:30 p.m.
ABIMAQ
Formulation principles
13
05/28/19
(Tue)
7 p.m. to 10:30 p.m.
ABIMAQ
Manufacturing processes
14
05/29/19
(Wed)
7 p.m. to 10:30 p.m.
ABIMAQ
Determining composition and characterization of paints
15
05/30/19
(Thu)
7 p.m. to 10:30 p.m.
ABIMAQ
Architectural applications / Tinting systems
Hands on 3
06/01 (Sat)
8 a.m. to 4 p.m.
BASF
São Bernardo do Campo
Decorative paints: Preparation and application
16
06/03/19
(Mon) 
7 p.m. to 10:30 p.m.
ABIMAQ
Instrumental Analysis Applied to Paints
17
06/04/19
(Tue) 
7 p.m. to 10:30 p.m.
ABIMAQ
Automotive coatings
18
06/05/19
(Wed) 
7 p.m. to 10:30 p.m.
ABIMAQ
Automotive refinish
Hands on 4
06/08 (Sat)
8 a.m. to 4 p.m.
SENAI CONDE JOSÉ DE AZEVEDO
Ipiranga/ SP
Automotive refinish: Application and properties
19
06/12/19
(Wed)
7 p.m. to 10:30 p.m.
ABIMAQ
Powder coatings
20
06/13/19
(5ª f)
7 p.m. to 10:30 p.m.
ABIMAQ
Radiation-curing coatings
Prática 5
06/15 (Sat)
8 a.m. to 4 p.m.
AKZO NOBEL, Powder Coatings Unit
São Roque/ SP
Powder coatings: Manufacturing, application and curing
21
06/17/19
(Mon)
7 p.m. to 10:30 p.m.
ABIMAQ
Protective industrial coatings
22
06/18/19
(Tue)
7 p.m. to 10:30 p.m.
ABIMAQ
23
06/25/19
(Wed)
7 p.m. to 10:30 p.m.
ABIMAQ
Health, Safety and Environment in Paint Manufacturing
Graduation
06/27/19
(Thu)
7 p.m. to 10:30 p.m.
ABIMAQ
Certificate Presentation Ceremony
MEMBERS