INNOVATION
TO ADD VALUE TO PAINTS
The manufacturers doing business in Brazil have a long track record of investment in innovation, consistently creating solutions that surprise and even dazzle potential buyers, with a decisive support from their suppliers.
Examples of the latest advances and research efforts can be seen every two years at the International Coatings Congress and International Exhibition of Coatings Industry Suppliers.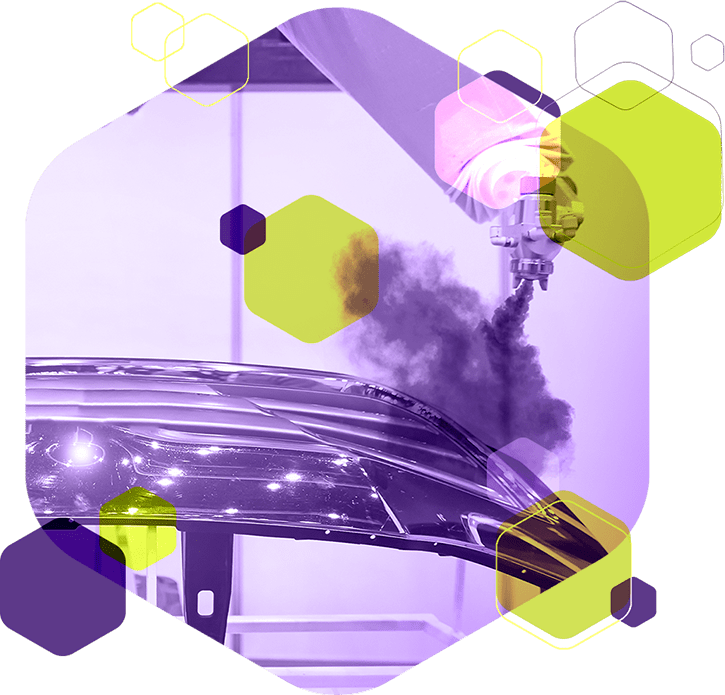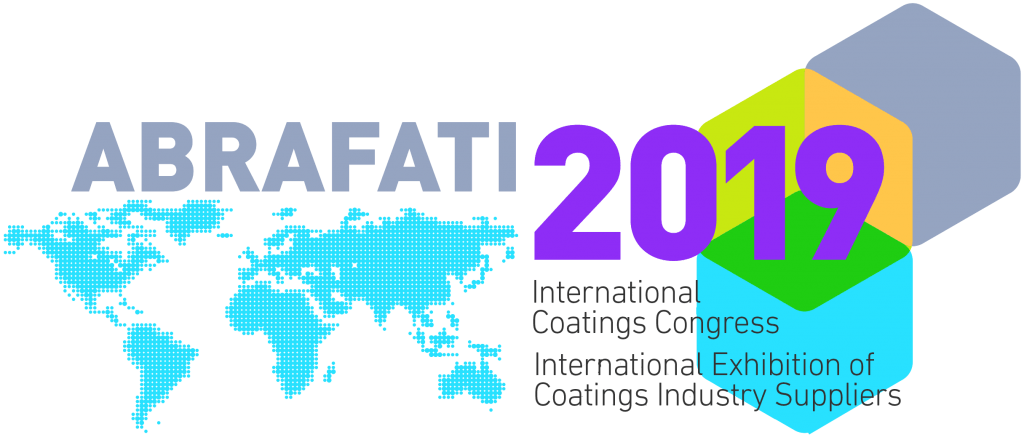 Visit the ABRAFATI 2019 official website
Seminars, courses and other events also promote, advertise and encourage innovation. The result of all these efforts is an increase in value in paints, as perceived by both consumers and businesses.
INTERNATIONAL COATINGS CONGRESS
ABRAFATI 2019 
is going to play a key role in the development of Brazil's coatings supply chain through its main attractions that will mobilize the industry: THE INTERNATIONAL COATINGS CONGRESS and THE INTERNATIONAL EXHIBITION OF COATINGS INDUSTRY SUPPLIERS.
SIZE AND RELEVANCE OF ABRAFATI 2019
16th edition of the show (1st edition in 1989)
Objectives: To advance growth and sustainable development in the coatings supply chain, boosting innovation, networking and deal-making.
A mega event covering an area of 22,500 square meters at SÃO PAULO EXPO—Halls 4 and 5 and their respective mezzanines with auditoriums.
4 plenary sessions with personalities of great renown
90 extremely high-end technical conferences
Lectures and simultaneous activities spread over six auditoriums
Poster session featuring dozens of papers
ABRAFATI-RADTECH Seminar on Radiation Curing
50% international lecturers
ABRAFATI-RADTECH SEMINAR ON RADIATION CURING
One of the draws at ABRAFATI 2019 is ABRAFATI-RadTech the Seminar on Radiation Curing, which is going to further broaden and enrich the quality program offered to Congress attendees, highlighting developments and trends arising in connection with the use of this technology.
SPONSORS
Due to its importance in the industry, it is essential for the CONGRESS to get sponsorship from the most representative of suppliers. Only with it can it be ensured that it will meet the breadth and quality level that characterize it and have made it one of the most important events of its kind around the world.
AROMAT – BANDEIRANTE – BASF – BOMIX – BRASKEM – BYK – CHEMOURS – COLORMIX – COVESTRO – ELEMENTIS – EVONIK GRACE – LUBRIZOL – OSWALDO CRUZ QUÍMICA – OXITENO – PETROBRAS DISTRIBUIDORA – QUANTIQ – QUIMINUTRI – RHODIA SOLVAY
CALL FOR PAPERS
Researchers in the industry and the academia share their projects and findings with leading businesspeople in the coatings supply chain.
HOW TO SUBMIT A PAPER
The entire process will be carried out online from February 20 to May 20, 2019.
Those interested are required to provide the name(s) of the author(s) and title of their paper and submit a 20-to-30-line abstract in Portuguese, Spanish or English to the Congress Scientific Committee for review.
The results as to which papers have qualified for either the poster session or oral presentation will be published by June 20, 2019.
THEMES
Performance, Sustainability, Functionalities, and Ease of Application.
Presentations involving new ideas and solutions to issues relating to raw materials, production processes, customer service, waste reuse and product life cycles, among numerous other cutting-edge research opportunities, innovations and recent developments arising in connection with paints and coatings in the most varied of respects.
REGISTRATION
CONGRESS AND RADIATION CURING SEMINAR
FROM MAY 3, 2019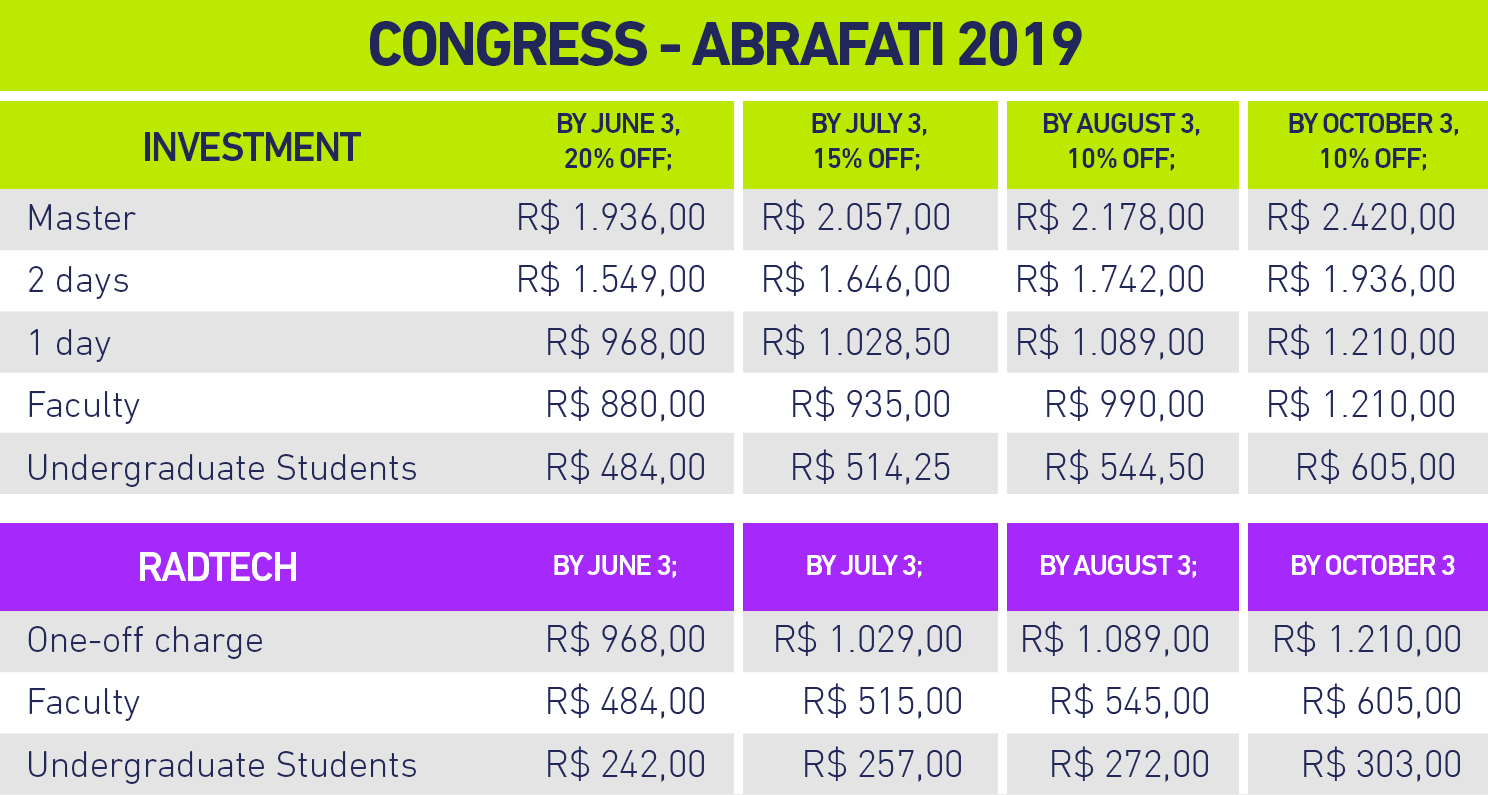 Notes:
An additional discount of 25% applies for MEMBERS and EXHIBITORS on the admission charge for the period. Exempt from registration charge: Students of the Coatings Technology Course, 2018 and 2019 Editions. Maturity: 10 consecutive days from the date of registration.
For information:
ABRAFATI – Corporate Events
Phone: +55 11 4083 0503 / 4083 0504 / 4083 0502
abrafati.2019@abrafati.com.br
BACKGROUND
The results of the previous edition were extremely positive, drawing interest from professionals seeking improvement, refreshment and new knowledge. The program for the Congress was expanded, and we had a record number of 169 papers submitted, leading to a substantial increase in the number of attendees (79%). Also record-breaking was the number of visitors received during the three-day Exhibition: 14,206. In the survey, 100 percent of all EXHIBITORS said they would take part in the 2019 edition.
International Exhibition
of Coatings Industry Suppliers
With the presence of all major suppliers representing a broad range of innovative solutions for the paint and coatings industry, the Exhibition is going to provide an atmosphere of strong motivation for business, bolstering the general perception of Brazil's current and future potential.
The exhibition booths are the places of choice for showcasing products, exchanging information and fostering closer relationships, which will drive growth across the supply chain.
Thousands of product launches and innovative solutions will be on display. Lectures on products and services launching at the show will be available to all visitors to the exhibition.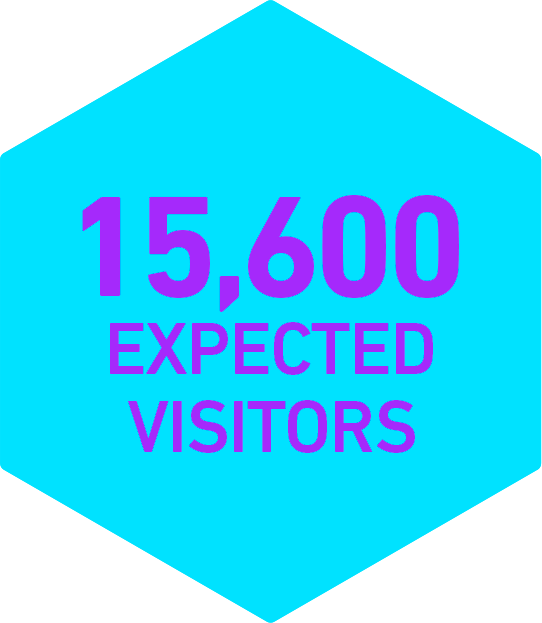 Exhibition Floor Plan
Download the floor plan and choose the best booth for your company
Check out the updated plan on the ABRAFATI 2019 website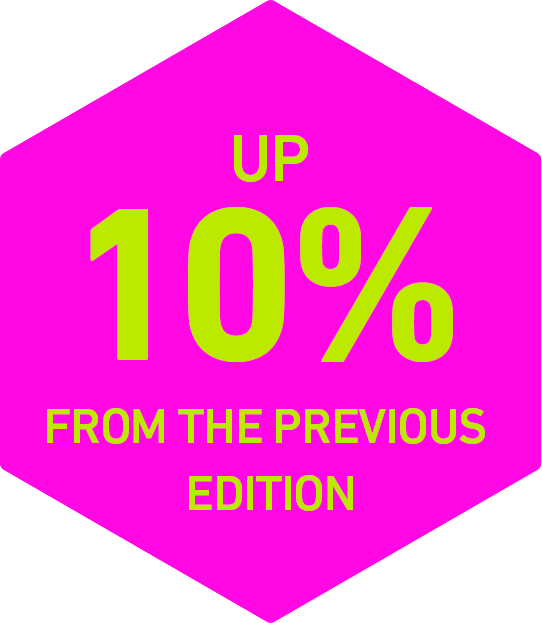 Be an Exhibitor
Key suppliers to the coatings industry are mobilizing to participate in the EXHIBITION at ABRAFATI 2019.
MEMBERS